Baumann Masts
Designed and manufactured by Baumann to meet the special demands for long load handling.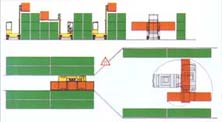 Space Saving
Transportation and storage of long loads in tight spaces. Safety, speed and quick access to all loads without 90 degree turns. Also optional available deep reach attachments.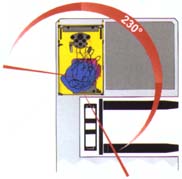 Baumann Design
The Baumann Premier features distinct advantages, such as below deck engine, great balance, low noise levels and a patented axle suspension system to save man and machine from shocks caused by rough floor conditions.
Hydro Pneumatic Shock Absorption
Optional feature to reduce shocks and stress to loads, man and machine.
Swivel Seat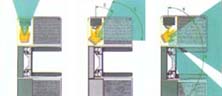 This optional feature reduces strain in the operator's neck and back. Improved safety and performance.
Excellent View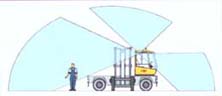 Low truck profile and outstanding cab design leads to optimal safety and all-around operator vision.